Time to take a look at the conference semi finals and preview the three matchups that don't include the Wings.
East: 5. Tampa Bay Lightning vs. 1. Washington Capitals
The offensive juggernaut Tampa Bay Lightning narrowly escaped the first round after being down 3-1 against the Pens. The Caps shut down an already anemic Rangers offense, scored the necessary goals and advanced pretty easily with a 4-1 series win.
- Martin St. Louis is really small. But he scored 8 points in 7 games, together with Downie and Gagne (7 points each), he'll be a big challenge for the new, improved Caps defense.
- Steven Stamkos only had 2 goals and 2 assists in the first round. Did the air go out of him in early March?
- Roloson had an amazing first round. Can he continue in the second?
- Roloson was already in the NHL before either of these franchises existed. Or at least it feels like it.
- Can the Caps shut down the Tampa offense?
- Will Tampa finally learn that building your offense around an overpaid former star, a dwarf..sorry.. vertically challenged person and a kid who hasn't yet reached puberty is stupid?
- The Caps offense isn't as high powered as last year, but Ovechkin still had 6 points in 5 games, Green had 5 and they got some timely secondary scoring.
- How will Alex Semin spectacularly disappear this year?
- Over/under on Mike Green errors directly resulting in Bolts goals: 6.
- Can Michael Neuvirth really continue to be that good?
- Let's be real here: In what way will the Caps embarass themselves and choke like a tiny pornstar deepthroating a big black cock, this year?
- When all is said and done, the Caps are too good. Caps in 6.
East: 3. Boston Bruins vs. 2. Philadelphia Flyers
Both these teams had to use seven games to win, but advanced and meet in the second round for something that promises to be a brutal series.
- Will Claude Giroux and Danny Briere stay hot?
- Can Mike Richards finally score a goal? Or at least try to keep his point-to-cheapshot ratio at 1 or better.
- How many goalies will the Flyers use? 5? 10? Will we see Tommy Salo do a comeback to save the Flyers?
- Can the Bruins without any big scorers (none above 1 point per game) score enough by committee to win this?
- Will Jack Edwards finally get caught and returned to the mental asylum he has clearly escaped from?
- Will Chara be dehydrated or will he just continue to be big, mean and vastly overrated?
- How many cheapshots will this series have?
- Who will be the king of disgusting plays in this series? Richards, Lucic or a dark horse?
- Philly in 7. They have better scoring.
West: 5. Nashville Predators vs. 1. Vancouver Canucks
The Preds impressed in taking the Ducks down in 6 games. Vancouver nearly choked big time, giving away a 3-0 lead before winning in 7.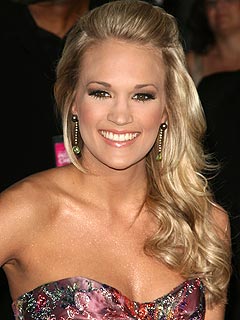 - Mike Fisher (6 points), Shea Weber, Jordin Tootoo and Joel Ward (5) leads a Predators offense that have few stars, but tons of players that can chip in. Can they get enough shots and traffic on Luongo to break him?
- Can Pekka Rinne step up and shut down the Canucks offense?
- How many Canucks will Weber concuss? How many feet (on either team) will he break with his slapshot?
- David Legwand still has a weird last name.
- Marty Erat is a bitch.
- Are the Canucks tired? Have they overcome and gotten stronger? How much is needed to turn Luongo back into a tiny ball of angst, cuddled up in fetal position, crying for his mom and sucking his thumb?
- Can Alex Burrows stand continue the job to bear the huge load of being responsible of both the Canucks scoring and douchebaggery?
- Who will Rafi Torres cheapshot next?
- How much whine will the Canucks serve up?
- Can they grind down the well oiled Preds machine?
- The Preds have no star power, but a deep team and their system is great. They are much better than the Hawks and will grind the Canucks down into pieces. Preds in 7.